"The Capitol Trolley"
Save 20% On This Ornament When You Purchase 25 Or More!
The Texas Capitol Trolley was witness and contributor to our growing and modernizing state. Community trolleys were a common sight between 1875 and 1940. Mule teams of two or three hardy animals pulled the first trolleys for a nickel per passenger.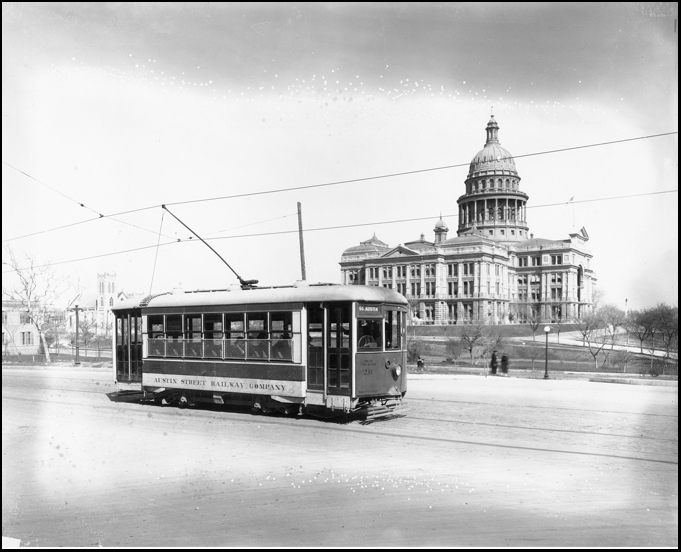 By 1893, electricity in Austin became more reliable with the completion of a hydroelectric powerhouse on the banks of the Colorado River. Shortly thereafter, electric streetcars began running to and from the Texas State Capitol via Congress Avenue. At this point, the use of mule teams was discontinued, except for briefly after the flood of 1900, as clearly, the townspeople preferred the electric trolleys that were both cleaner and faster.

The Austin Street Railway Company existed from 1911 until 1940, the peak of the trolley system. In 1911, the routes were expanded, and at that time, the railway covered over 23 miles of the city's most active areas. A rider could take the trolley north to Hyde Park or south from the Texas State Capitol across the river to the Texas School for the Deaf on South Congress Avenue.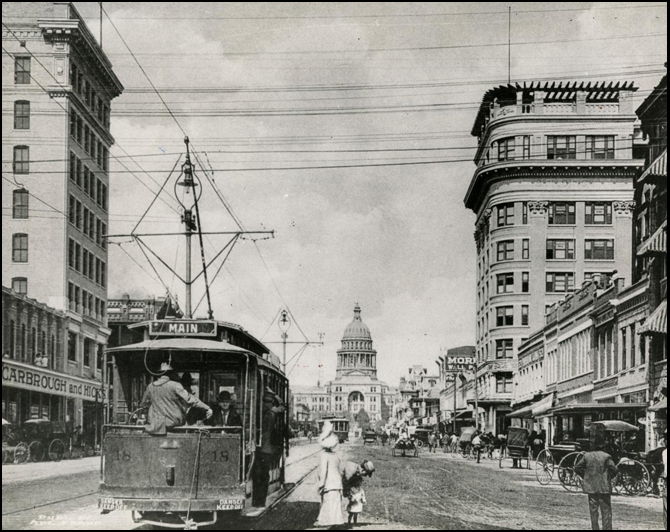 Transportation issues are not a new concern. In 1936, the local newspaper asked readers to ride the trolleys because it was not only "…more economical, but helps to solve the very difficult and ever-growing parking problem…," a problem that had been caused, in part, by the rise of the horseless carriage. Eventually, buses would supplant the trolley, and on February 7th, 1940, the last trolley ran its route. By 1942, all the iron rails had been recycled to help with the war effort.
Sales from this exclusive ornament, the twenty-eighth in the series, support the ongoing preservation and interpretation of the Texas Capitol as well as exhibitions and educational programming at the Bullock Texas State History Museum. Collect this commemorative piece of Texas history and help the Statehouse maintain its beauty for generations to come.

Finished in 24K gold and measures approximately 1 1/2" x 3" x 1/2". Polish with a soft, dry cloth. Made in the USA.


2023 Texas Capitol Ornament
The making of the 2023 Texas Capitol Ornament